Audio Described Movies: Personal Favorites Part I
Intro: While we may be a few weeks into 2023 already, if you are anything like me, you may have lagged behind on your New Year's resolution already. Why not start fresh with a new concept, and what better New Year's resolution than expanding your cinematic repertoire? As many of our patrons know, here at LAMP we have a wide variety of Audio Described DVDs to kickstart your own personal film festival; cozy up and enjoy some movies during these cold (and occasionally not so cold) winter months.
Today, I'll be sharing a few of my personal favorite films in our collection. If any of them strike your interest, just let us know and we will add them to your request list to be sent out as soon as they are available. Be sure to check back in a few weeks for Part II, where I will share some more favorite films and note some streaming services that also offer audio description!
Emma (DVD 02034)
Description: In 1800s England, a well-meaning but selfish young woman meddles in the love lives of her friends. Rated PG.
My Take: This 2020 adaptation of the Jane Austen novel Emma (DB 106089) starring Anya Tayor-Joy and Mia Goth is witty and fun; if you liked the source material, give it a try!
Crimson Peak (DVD 01435)
Description: When her heart is stolen by a seductive stranger, a young woman is swept away to a house atop a mountain of blood-red clay; a place filled with secrets that will haunt her forever. Between desire and darkness, between mystery and madness, lies the truth. Rated R.
My Take: This spooky movie is in a genre I think of as "Winter Horror," with snowstorms and supernatural events galore! For a comparison, think "The Shining" or "The Thing." Enjoy during these winter months for an even more immersive, scary experience!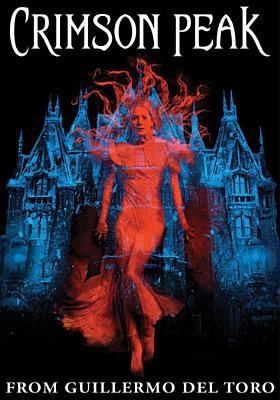 Stoker (DVD 01188)
Description: After India's father dies, her Uncle Charlie, who she never knew existed, comes to live with her and her unstable mother. She comes to suspect this mysterious, charming man has ulterior motives and becomes increasingly infatuated with him. Rated R.
My Take: This dark and shocking film is the first English language movie directed by South Korean filmmaker Park Chan-wook. Filled with twists and turns!
Sorry To Bother You (DVD 01819)
Description: In an alternate present-day version of Oakland, telemarketer Cassius Green discovers a magical key to professional success, propelling him into a macabre universe. Rated R.
My Take: This funny and absurdist satire may make you laugh, but it will also most certainly make you think.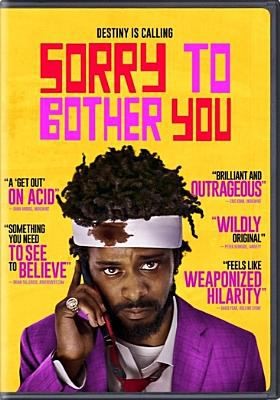 Little Women (DVD 02099)
Description: Jo March reflects back and forth on her life, telling the story of the March sisters–four young women determined to live life on their own terms. Rated PG.
My Take: This 2019 adaptation of the Louisa May Alcott book (DB 18128), directed by Greta Gerwig, is on the same level as the great 1994 film adaptation starring Winona Ryder and Christian Bale, albeit with an interesting twist on the narrative structure.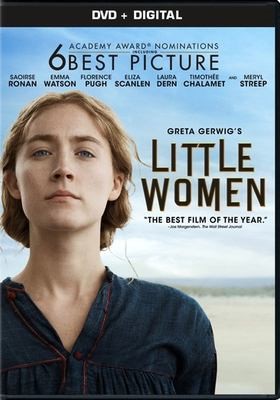 Annihilation (DVD 01741)
Description: Biologist and former soldier Lena is shocked when her missing husband comes home near death from a top-secret mission into The Shimmer, a mysterious quarantine zone from which no one has ever returned. Now, Lena and her elite team must enter a beautiful, deadly world of mutated landscapes and creatures, to discover how to stop the growing phenomenon that threatens all life on Earth. Rated R.
My Take: This is a strange and often frightening cosmic-horror film starring Natalie Portman based on the book of the same name (DB 78378).
Conclusion: Thanks for reading, and be sure to check back for Part II!