Youth Services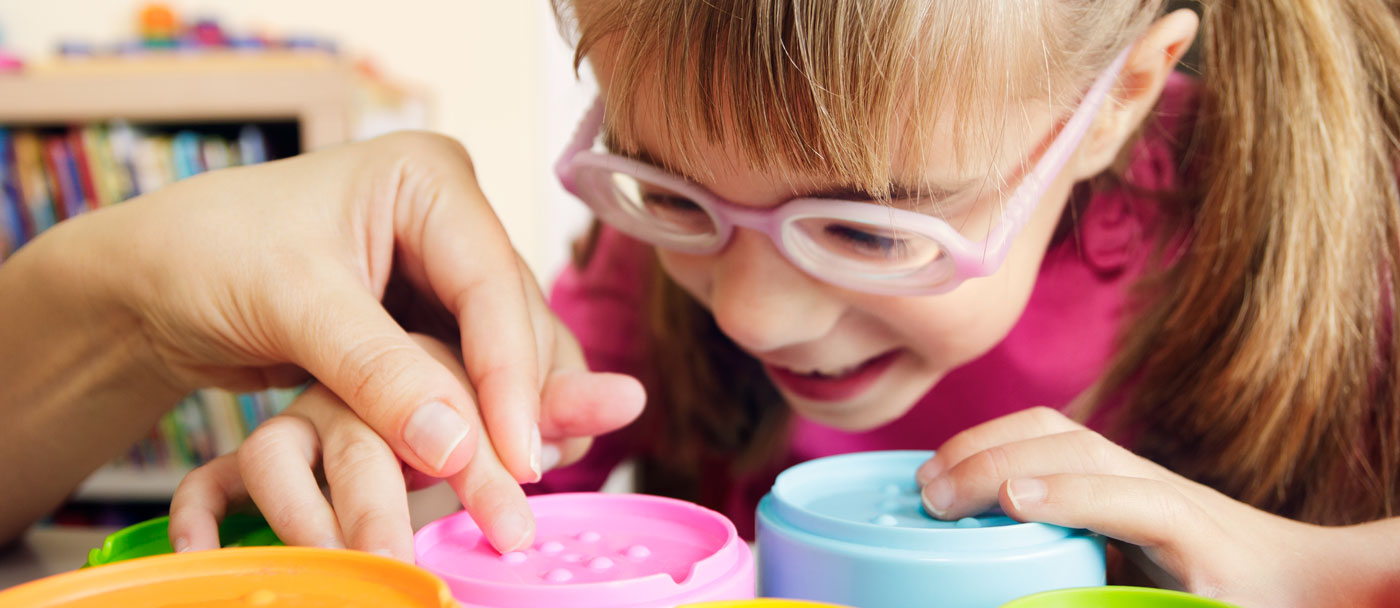 LAMP provides specialized services to youth 21 and under in Pennsylvania who have difficulty reading standard print because of a visual impairment, physical disability that limits the ability to hold a book or turn pages, or who have a reading disability, such as dyslexia. Families and caregivers may register their eligible child for LAMP services, providing lifelong access to literacy and learning. In addition, LAMP supports schools, intermediate units, and libraries through institution accounts. Institution accounts allow educators such as Teachers of the Visually Impaired (TVI's) to use our collection with their eligible students.
In addition to talking books, braille, and large print titles, our collection includes literacy kits. The Tactile and Braille Early Literacy Kits (birth-5 years) contain books in braille and print along with multi-sensory toys for an interactive learning experience. Seven themes are available: Beginning Braille, Bugs, Farm, Ocean Life, Pets, Shapes, and Transportation. Each Tactile and Braille Early Literacy Kit contains a resource folder full of activity suggestions and additional resources that is yours to keep. LAMP also offers School Age Literacy Kits (grades K-3) of the following themes: Animals and Bugs, Bilingual Books (English/Spanish), Biography, Cats and Dogs, Humor & Games, Libraries and Books, Louis Braille, Music, School, and Water.
LAMP offers activities and programming for our youth patrons. In addition to a monthly virtual teen meet up, our youth patrons are invited to participate in Winter and Summer Reading Programs that include virtual programming, craft kits through the mail, incentives and prizes. Contact us today to learn more about Youth Services at LAMP! Or, go to the Events Page to learn about LAMP's current programs.
For more information about how LAMP supports youth and youth serving organizations, contact the library.